Tim Tebow is getting married aka he is being touched for the very first time
LIKE A VIRGIN 
Touched for the very first time. 
YOU ALL KNOW TIM TEBOW 
 Superstar at the University of Florida. He was aight in the NFL. He led his team to a playoff win and that is more than most can say.
He is now taking a run at the MLB and he is with the junior squad with Mets aka some double A or triple A ish. 
He is damn persistent and ungovernable so we are showing him some major love.
TEBOW ON HIS WEDDING DAY
Paying homage to Tim Tebow, more like wait in line for him and then buy some beauty products online at a later date. 
Best Tebow moment.
Well, there have been a few. But this has one to take the cake when he was with the Jets.
No wonder he could not the throw the rock. He is getting ready for a match with Brock Lesnar on the side.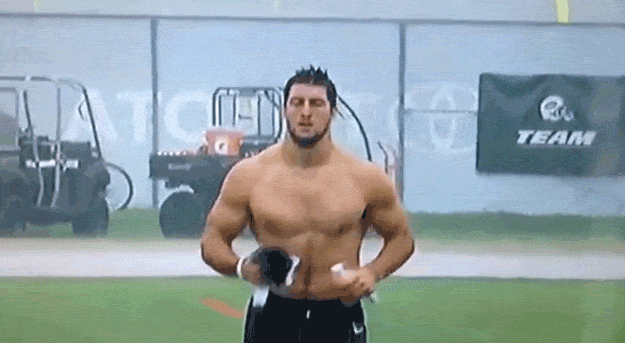 This made us think of underrated wedding songs or songs that reference weddings and that has to be Alanis Morrisette.